BRIDGE AT OCEAN RESORTS
By Carolyn Leaman, 2010
Photos Bob Roeckner
Margaret Dolson, a former resident who now permanently resides in Iowa, was asked to start a Bridge group at Ocean Resorts. She invited other ladies to join her to play on Wednesday afternoons. This was the start of what is now Wednesday evening Bridge.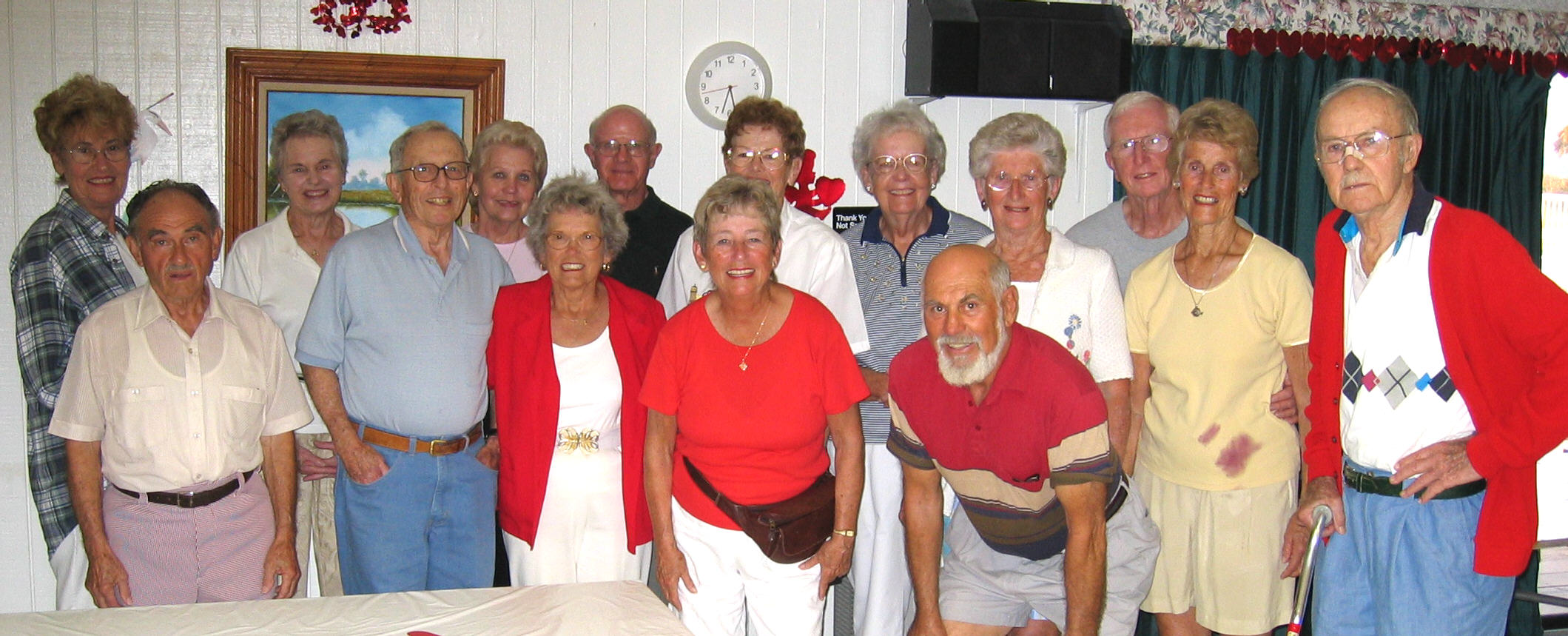 Wednesday Evening Bridge Group,
Many others have volunteered to lead the Wednesday group, which is now held in the O.R. Recreational facility and is open to anyone who signs up. This event is popular especially when they have their once a month potluck. Ray & Pat Roeder were the leaders of the group for over 5 years. They introduced posting photos of the winners on the bulletin board and displaying holiday decorations -- in general, making the evening pleasant.
As of this writing, many of our players have either passed on or moved back north, although new comers have joined the group and play under the leadership of Lil Robinson.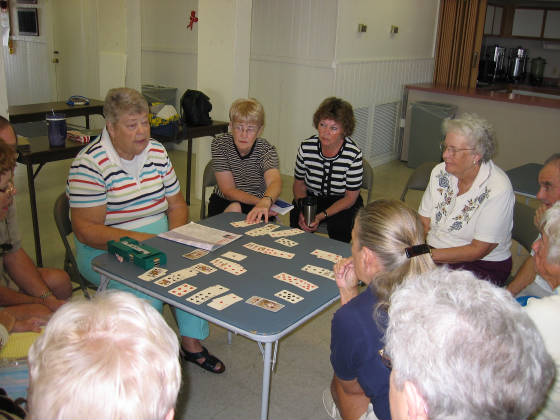 Phyllis Graham, who for many years, taught the game, here in the park on Tuesday mornings, started the Sunday night Partners Bridge Group. The evening began with a ½ hour lesson in order to improve the players' bridge. However, it became too disconcerting, what with people arriving to play. As a result, she started the lessons on Tuesday morning. These lessons continued through 2009, even though Phyllis and her husband Ed moved to Vero Beach after having lost their home to the 2004 Hurricanes.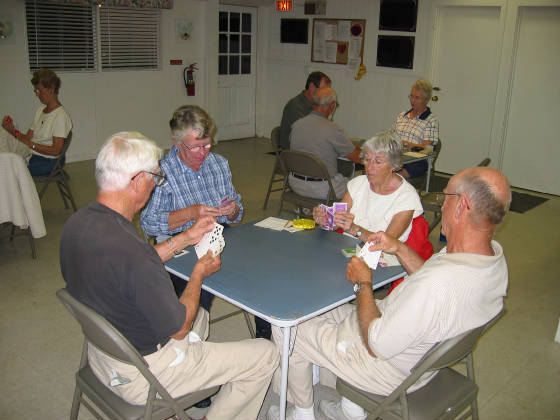 In 1997 Phyllis asked John and Carolyn Leaman to take over the Sunday night partner's bridge and they continued with this volunteer position for 5 years. After that various players took turns running the group. Presently, Jean & Chuck Lockerby are in charge.
At this time (2010) both groups -Wednesday and Sunday Night Bridge -- are going strong.