OCEAN RESORTS SOCIAL EVENTS COMMITTEE
By Carolyn Leaman (2008)

Charter Members Interviewed
Shirley Brown
Louise Fletcher
Shirley & Bernie Humbert
Nineteen years ago, (1989) the first Social Events Committee was formed at the request of BOD president, Charlie Duncan. He approached Shirley and Dave Brown, asking them to form a committee for the purpose of entertaining park residents.
Shirley & Dave enlisted the help of Louise & Carl Fletcher and shortly thereafter, Shirley & Bernie Humbert. It was thought a party should be held honoring board members, as a reward for their service. Hence, Ocean Resorts had its first Officers' Ball.
After their first success sponsoring the O.B. there was no stopping this committee. Over 15 couples joined the committee and began entertaining residents at minor costs. Among their many successes were the following parties.
1. October Fest 6. Valentine's Day Dance
2. Welcome Back Party 7. Officer's Ball
3. Christmas Party 8. St Patrick's Day Dance
4. New Years Eve Party 9. Luau
5. $1 a week party 10 Bye-Bye Birdie
It's interesting to note that the Luau, started out as a private party held by the Humberts. Back in Ohio, they had a Luau every summer, so decided it would be a good idea to follow suit with one at Ocean Resorts. After that first party, the Social Events Committee was formed and the Luau became a part of the committee's schedule of events.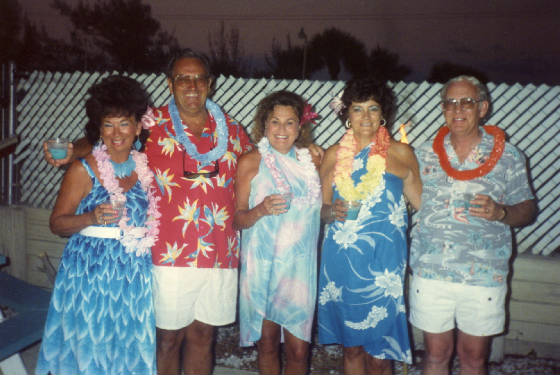 The $1 a week party was brought to the park through the suggestion of the Flexors, as this was a successful event in their hometown.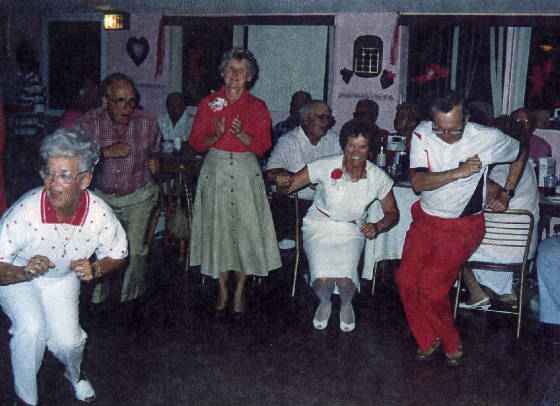 Valentine's Day Party Photo above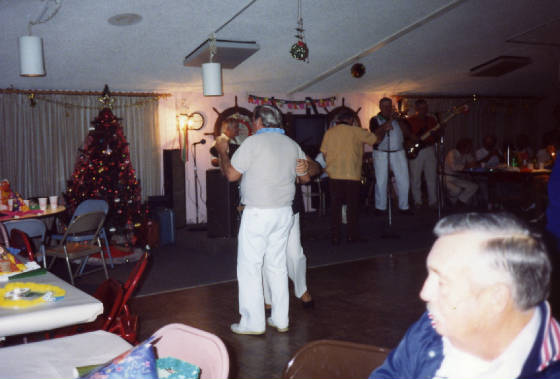 Christmas Party, Band in background
Many of the other members brought ideas to the committee in just this way, however, before it was formed, Shirley and Dave Brown organized picnics on one of the spoil islands. Brown says, "We called it Gilligan's Island". This was very popular and many of the parks' boat owners participated by tendering those who did not have boats. Once there, O.R.'s own band would play music. Tents were set up where the food was placed, games would be played and a wonderful time was had. No doubt this was why the Brown's were asked to organize the Social Events Committee.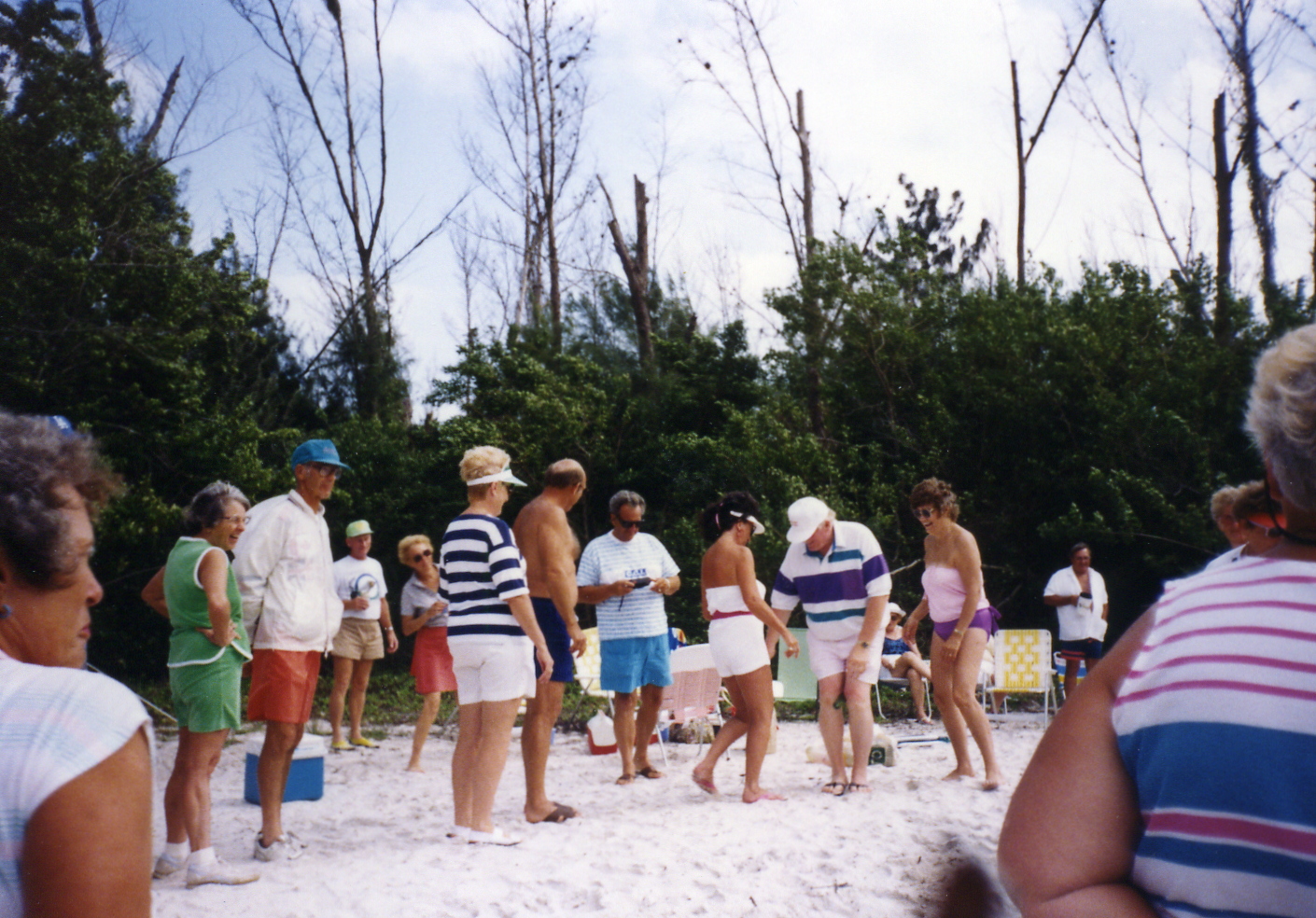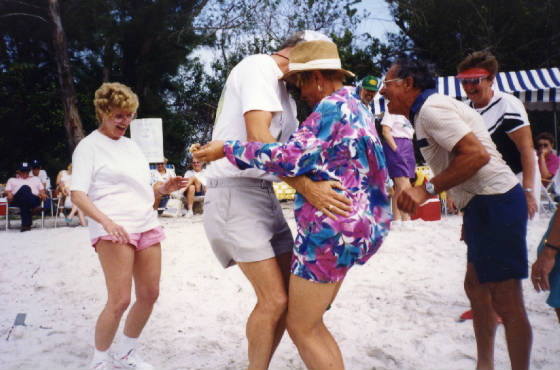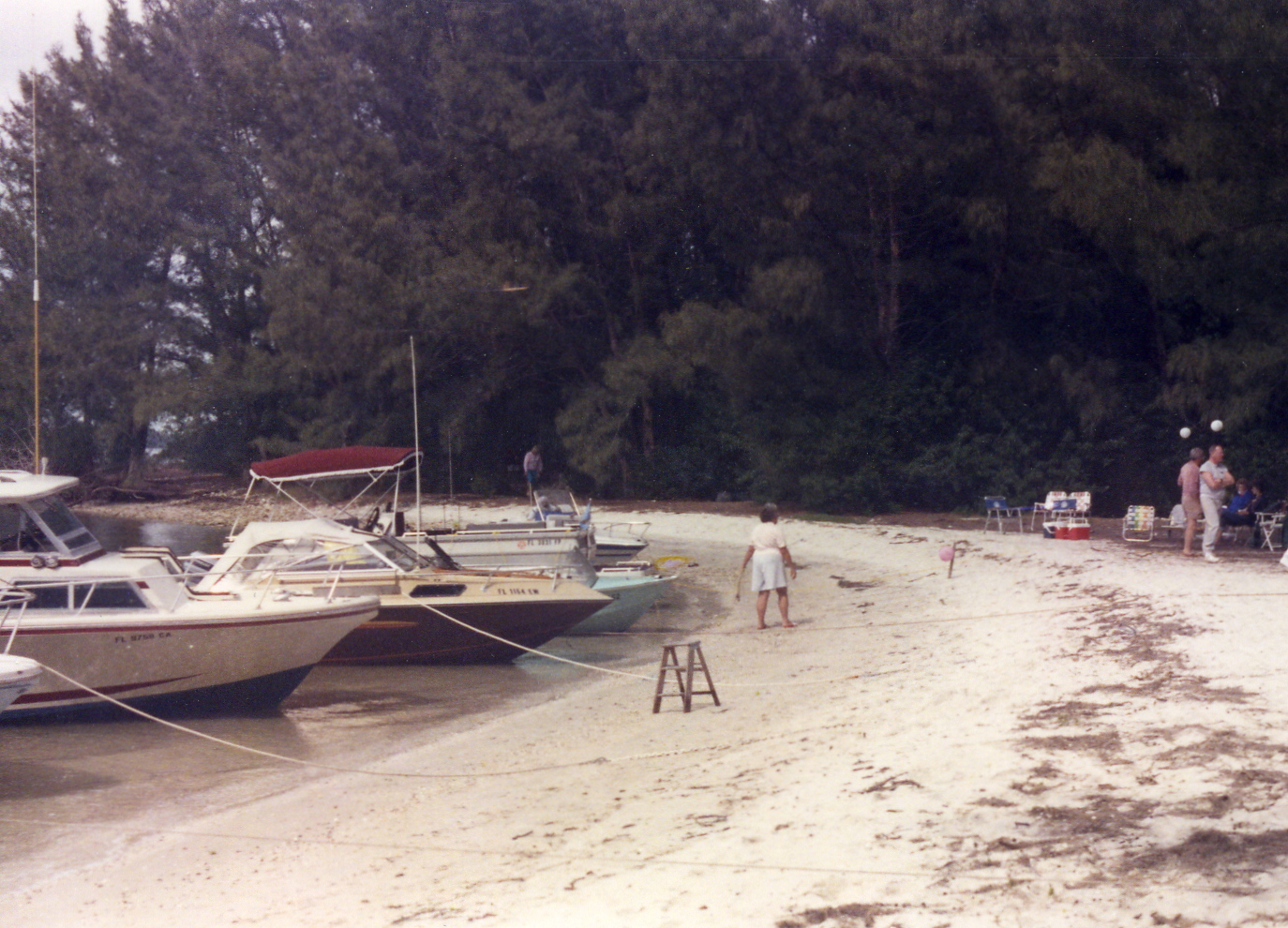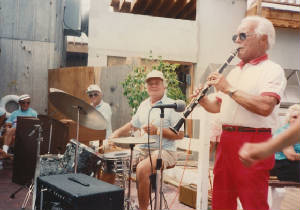 Shirley Brown, Louise Fletcher and current president of the committee - Shirley Humbert, all agree, it was a wonderful advantage to have a resident band. Brown tells how they use to put the band on their boat and the members would play while they were being tooled around on the Indian River. One time they carried the band all the way to Captain Hirams where they tied up and began playing for people who were having their lunch. Needless to say, they were invited to return any time, as this was quite a hit with their customers.
We've come a long way, according to the committee, from when they gave their first party. At that time they did not even have a kitchen. It was the men on the committee who decided and commenced to build what is the present kitchen, which we all enjoy.
The committee not only has entertained us beautifully over these 19 years, they also have generously contributed to the park and other committees who have a need. For example they spent a large sum of money to add the roof over the deck of the recreation hall.
This committee is 19 years old and continues to go strong even though members have been lost for various reasons. They have an inherent need to entertain residents of Ocean Resorts and we are very lucky to have such a group.
Photos below were taken by Tom McMaster at 2005 October Fest.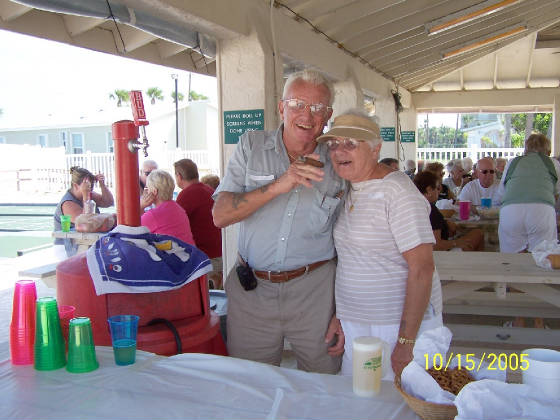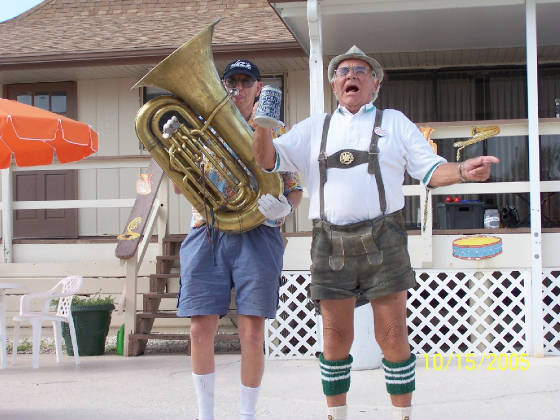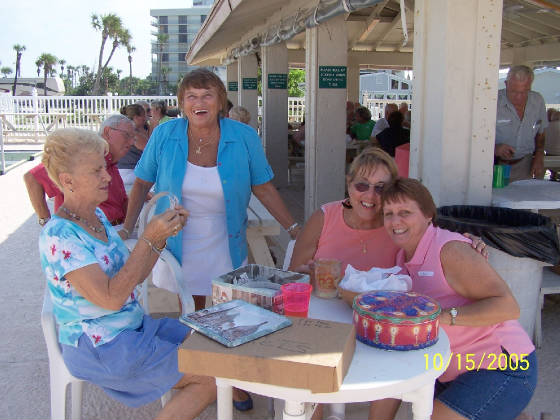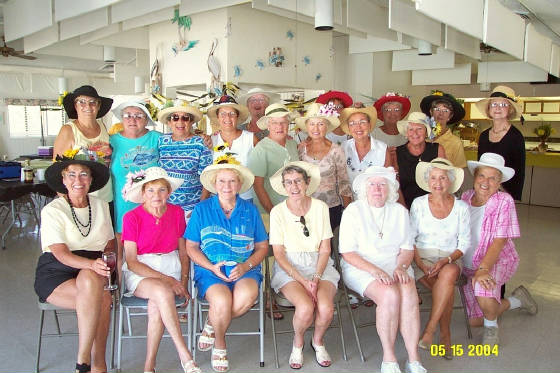 Women dressed in their hats ready for the Kentucky Derby