Helen Halloran
Irene Flieth
Polly Mansell
Lori Nelson
Meg Jones
Joyce VanVlack
Mary Post
Nell Thompson
Gale Broderick
Six charter members are pictured below.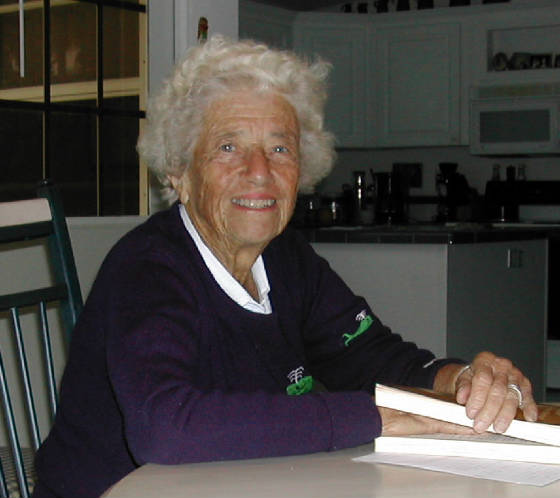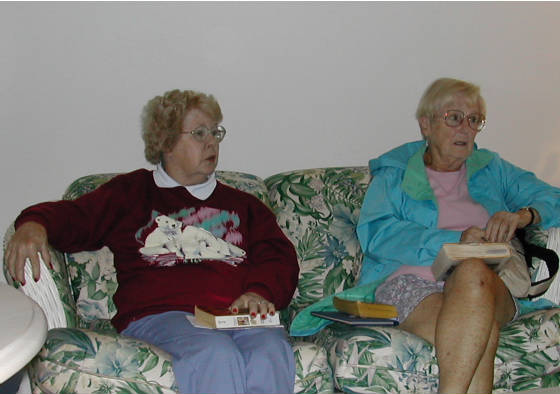 Polly Mansell Harriet Daye Nell Thompson
The group decided to rotate the moderation and the meetings started with information about the author, then discussion of the book and finally the moderator read from some of the professional critiques. A condition of membership has evolved as a willingness to read each book and participate in the discussion. Dissenting opinions spice up a meeting.
The first book discussion was January 3, 2001 [first Thursday of the month at 1:30 pm] at Polly Mansell's home. The book chosen to read was A Land Remembered by Patrick Smith and was moderated by Polly. We still consider it the best book we have read and discussed. The next month we read SisBoomBah by Jane Heller and learned the importance of choosing books carefully.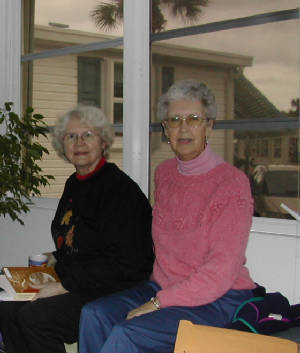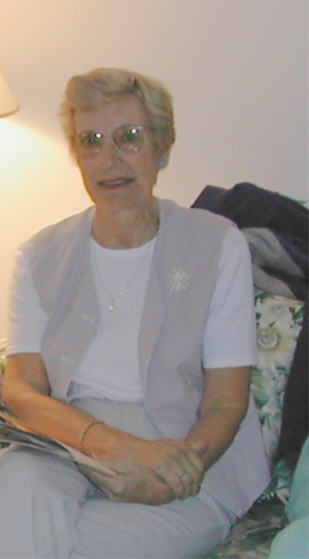 Mary Post Connie Beresford Helen Halloran
In 2010, we celebrated our ninth anniversary and finally settled on a name, "The Happy Bookers." We have been enriched by the experience of a diverse and interesting group of friends and have read a number of books that we might not have read.
THE OCEAN RESORTS BOOK CLUB
By Carolyn Leaman
This book club began, February 2003 when Wilma and Larry Nelson invited the Roeders, Kisselles and Leamans to their house, to watch a football game. While chatting, the women (Wilma, Pat, Judy and Carolyn) became aware that reading books was something they had in common. One of the women made the comment, "we should start another book club". (A reading group with a waiting list already existed at O.R.). All four women were enthusiastic. They began to make plans and asked a few women to join.
In order to get an idea as to how the clubs operate, the first order of business was to attend a book club meeting at Vero's Book Center. The four women plus a fifth member, Judy Whetstone attended a discussion of "Five Quarters of the Orange" by Joann Harris. Additional help came from the "Reading Group Guides" website. This site had some great ideas as to how to run a reading group. It also suggested books for reading, and had critiques posted and numerous other helpful listings.
The group was off and running. The first meeting was February 4, 2003 at Carolyn Leaman's house. The book chosen was Beginners Luck by Laura Pederson. Judy Kisselle led the discussion. A few rules were established such as: "host will serve no food or drink", "club will meet the first Tuesday of each month at 7:00 p.m." "books will be quality reading - either fiction or nonfiction", "a one hour limit set for discussion" and the Hostess will either lead the discussion, or else ask someone to do so", etc.
2003 MEETING
L/R, JUDY KISSELLE
DEE BETTERIDGE
KATHLEEN MILLER
JOANN KOENIGSKNECHT
CAROLYN LEAMAN
JEAN LOCKERBY
PAT ROEDER
LIL ROBINSON
TATE MEESE
WILMA (BARNEY) NELSON
Absent (JUDY WHETSTONE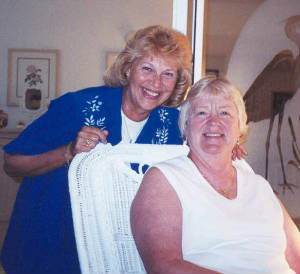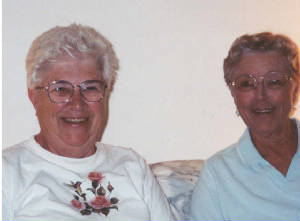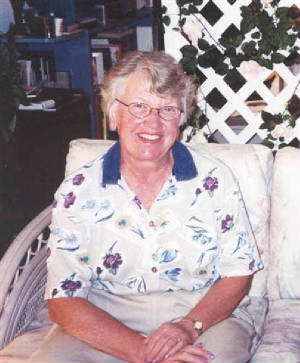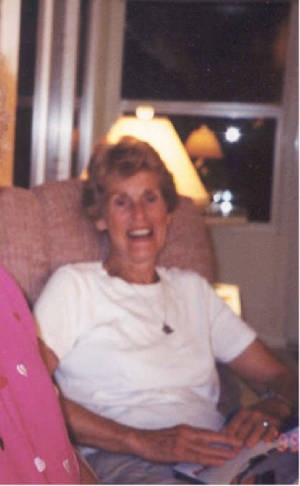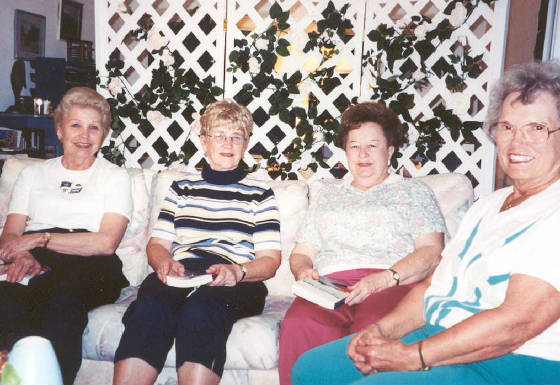 In 2004 the first meeting was in December. The twin hurricanes had hit and people needed a diversion from their heartaches and cleanup. Eight members met at Kathleen Miller's house and discussed Angry Housewives Eating Bon Bons, by Lorna Landvik.
They needed, and got a laugh. One of our charter members, Judy Kisselle was not there. She and her husband, Tom, were in the park earlier to access the hurricane damage to their home. They departed, in order to be with their family during the holidays. Wilma Nelson along with her husband Larry were recovering from not only the mental anguish of having lost their home at Ocean Resorts, but also a devastating automobile accident. Fellow members grieved for them.
At this time, the club is thriving. A few of the members have decided a book club is not for them, but out of the original 12 members 10 remain, the membership has enlarged to 14 and there is a waiting list. Most of our basic rules still hold. We have extended the length by one half hour. The book club is for women only, but Judy's husband, Tom was not offended. He is an avid cross "stitcher", and while the group was in its early stages, he made each of us personalized book markers.
Members added since 2003 are: Betty Bonetti, Barb Dunbar, Peggy Matz and Bobbie Harding. Sadly, Tate Meese passed away. In 2010 all 14 members attend the first Book Club Luncheon. The women were given a private room at The Patio where we each talked about a particular book we would recommend. This club originated because 4 women found a commonality. There is always room for another book club and members of the Ocean Resorts Book Club would be pleased if others follow this example.